Historic Douro Train: a real journey through time
Transport yourself to a bygone era with the Historic Train.
More than just a ride, it's a journey where nature and history come to life. The journey is made in historic carriages from the early 20th century, a carefully preserved steam-powered relic. Like a time traveler, listen to the sound of the whistle and feel the magic of returning to the past while contemplating all the beauty of the present.
Each station, learn more about the traditions and cultures of the Douro. An unmissable experience for all ages.
Douro River: origin and curiosities
The name Douro is of pre-Roman origin and means "water". During the Roman era, the river was known as "Durius". The River Douro is one of the most important rivers in the Iberian Peninsula. It originates in the province of Soria in Spain and flows through the north of Portugal.
For a long time, it was an important navigation route for transporting wine to the city of Porto. The river is also an important source of hydroelectric power for Portugal and Spain. Some of the dams along its course supply electricity to the surrounding regions.
Its basin is home to a wide variety of fauna and flora. Several species of fish inhabit the river, such as trout.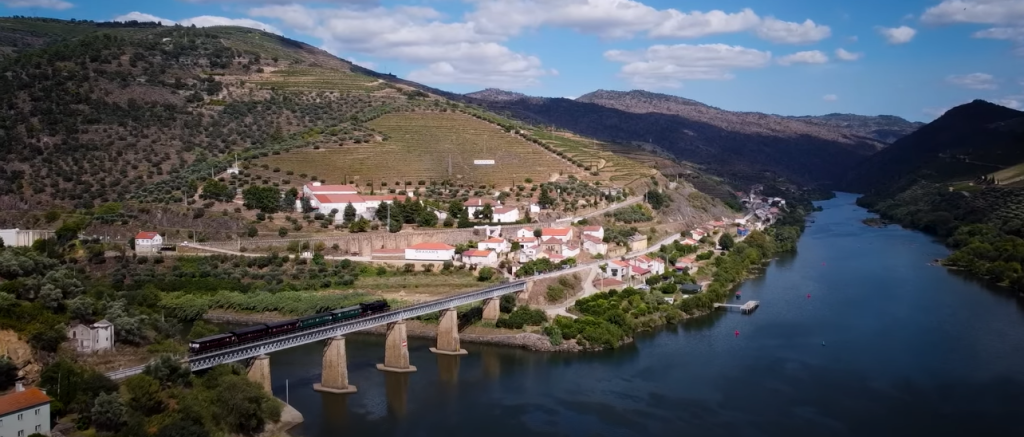 Douro Wine Region – UNESCO World Heritage Site
The Douro runs through stunning scenery, with steep hills covered in vineyards, olive groves and almond trees, passing through the oldest demarcated wine region in the world, known mainly for the production of Port wine, the region's specialty.
The Alto Douro wine region was classified as a UNESCO World Heritage Site in 2001. It is a unique area, where the vineyards are planted on terraces, making the landscape impressive.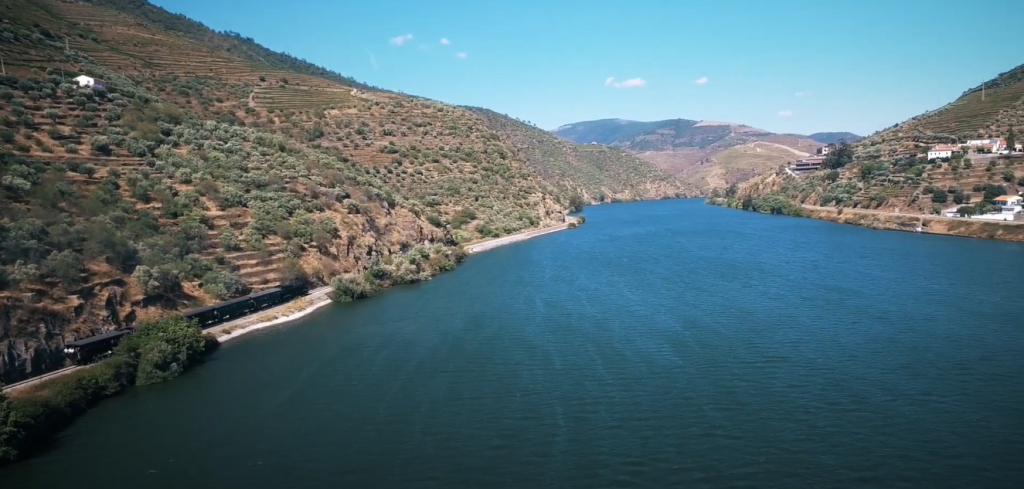 There are plenty of reasons to embark on this unique journey. Book now and enjoy this magnificent experience.